Design giant H&M Home has teamed up with two inspiring and exciting artists to create a new collection full of personal and unique pieces. The collection is part of H&M Home's For the love of art series and is now available online and in stores. Earthy tones, quotes about self-love and colorful atmospheres await us. We will show you in advance the most beautiful products for your home.
This year, H&M Home presents another collaboration "For the Love of Art", which offers a platform and promotes young artists. This year, the nominees are the South African artist Lulama Wolfe and the American artist, poet and writer Amber Vittorio. Each of them displays their own products as part of the general collection "For the Love of Art".
Lulama Wolf x H&M Home
Collection of A Get well, Wolf includes a rug, jacquard throws, three sizes of tufted pillowcases and hand-painted plates. Among other things, Wolff's designs refer to African art and, as the artist herself explains: "My art deals with the unanswered questions of my life. It pushed me to learn more about myself and where I come from." She creates abstract works of art using the technique of scratching, smudging and color pigmentation. Soft color accents, such as brown or light blue, create coziness in all abstraction.
Amber Vittoria x H&M Home
Line a Amber Victoria also includes a rug, three velvet cushions in different sizes, plates in two sizes and three posters of the artist. The artist, poet and writer is known for her colorful works, mostly in bright iridescent gradients. Vittoria told H&M Home: "My pieces in the collection show human imperfection and vulnerability. This is some of my favorite work of the past year, where the images gave me more direction than I gave them." Thanks to bright colors, the house is not only decorated, but also the works of the artist make it expressive.
H&M Home: Where can you buy designer items?
Amber Vittoria and Lulama Wolfe's creations are available online and in-store at H&M Home. There will be 23 parts in total, we will show you our favorite parts here.
#1 Taffeta pillowcase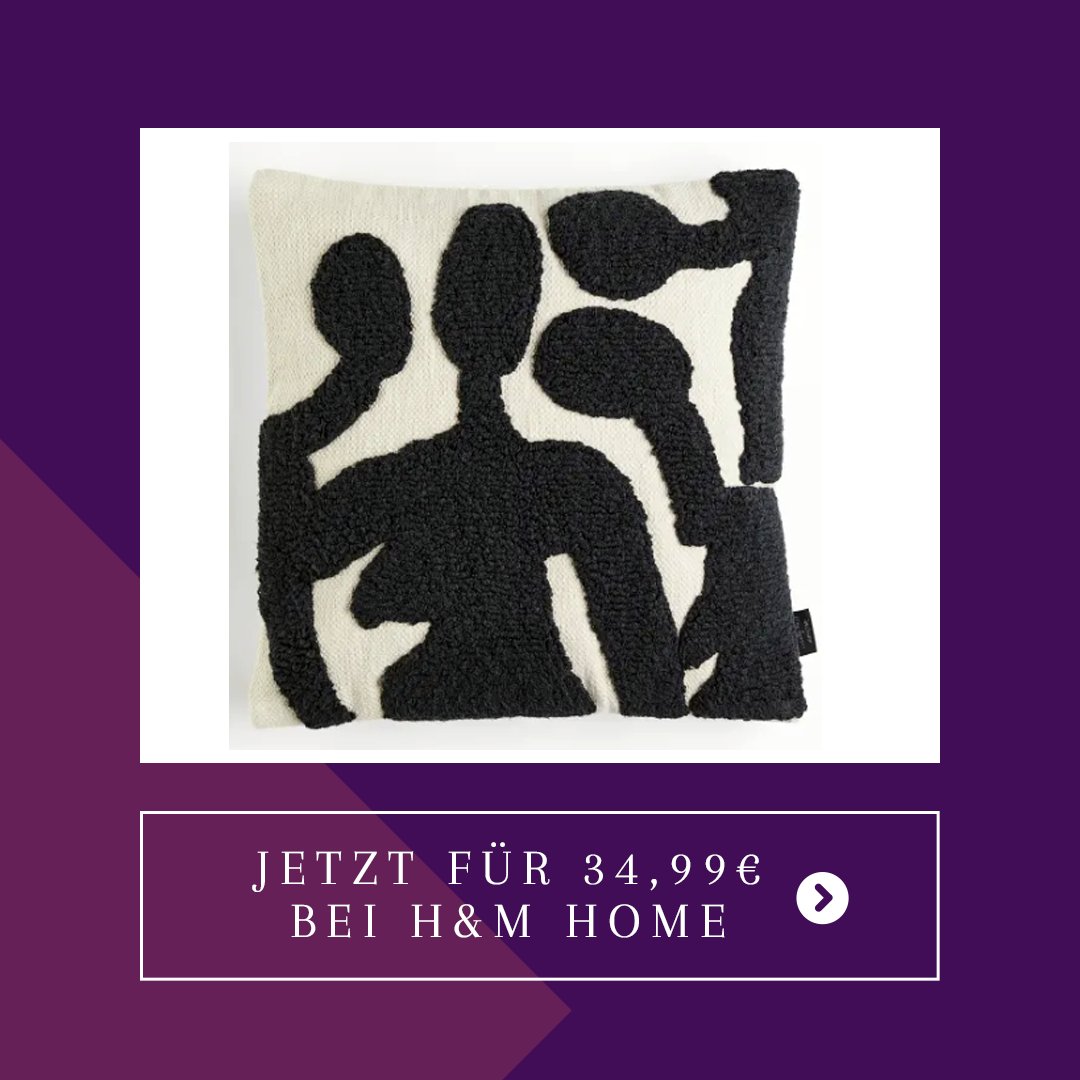 This beautiful pillowcase from designer Lulama Wolf impresses with its abstract pattern, simple colors and structure. Here you can purchase a 100 percent recycled cotton cover.
#2 "I love myself" poster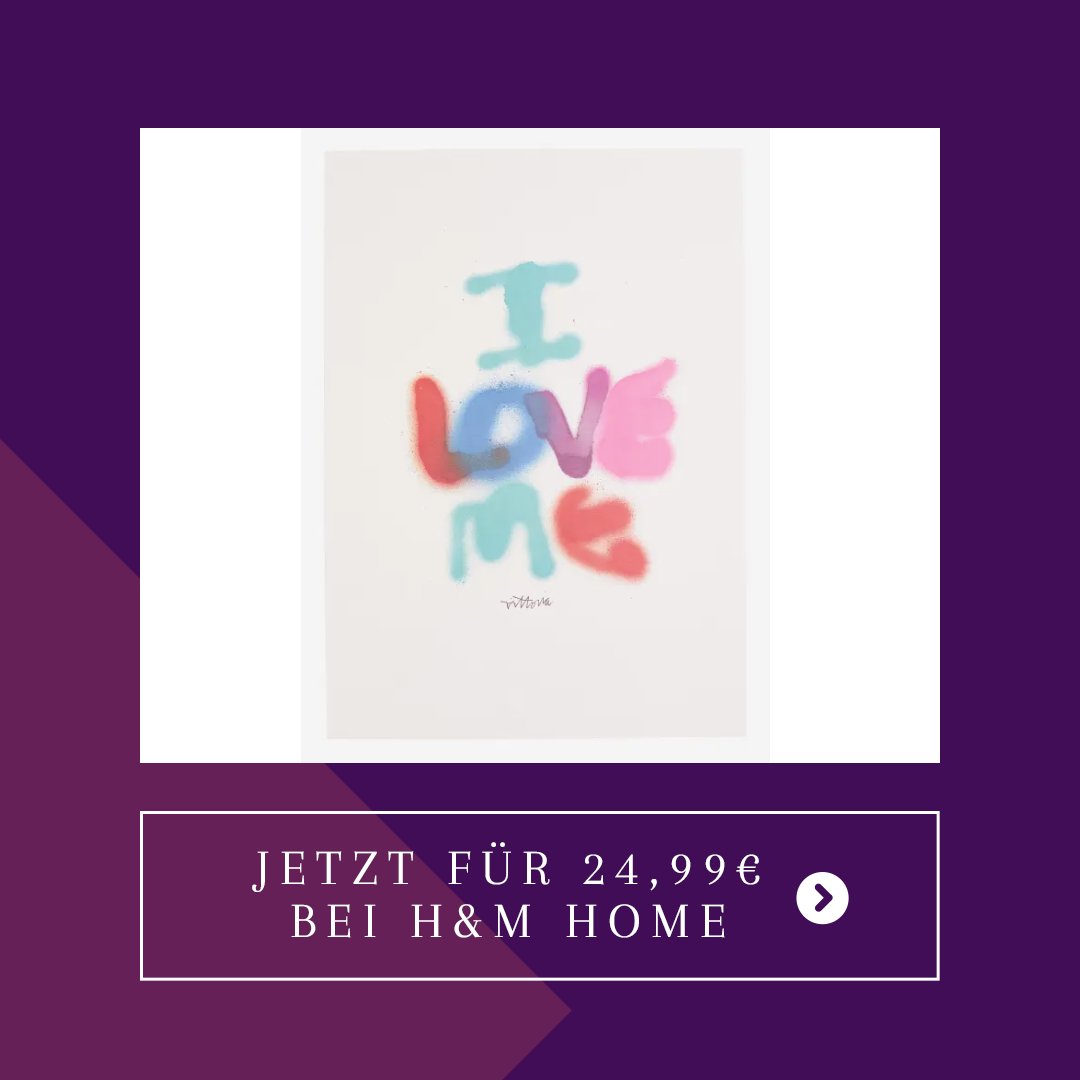 I love myself This is probably a sentence we say to ourselves too rarely or never. Self-love is a big key to happiness! Lest we ever forget, artist Amber Vittorio helps us out with this beautiful rainbow poster. You can purchase the 40×50 cm design piece here.
#3 "I Love Myself" by Teller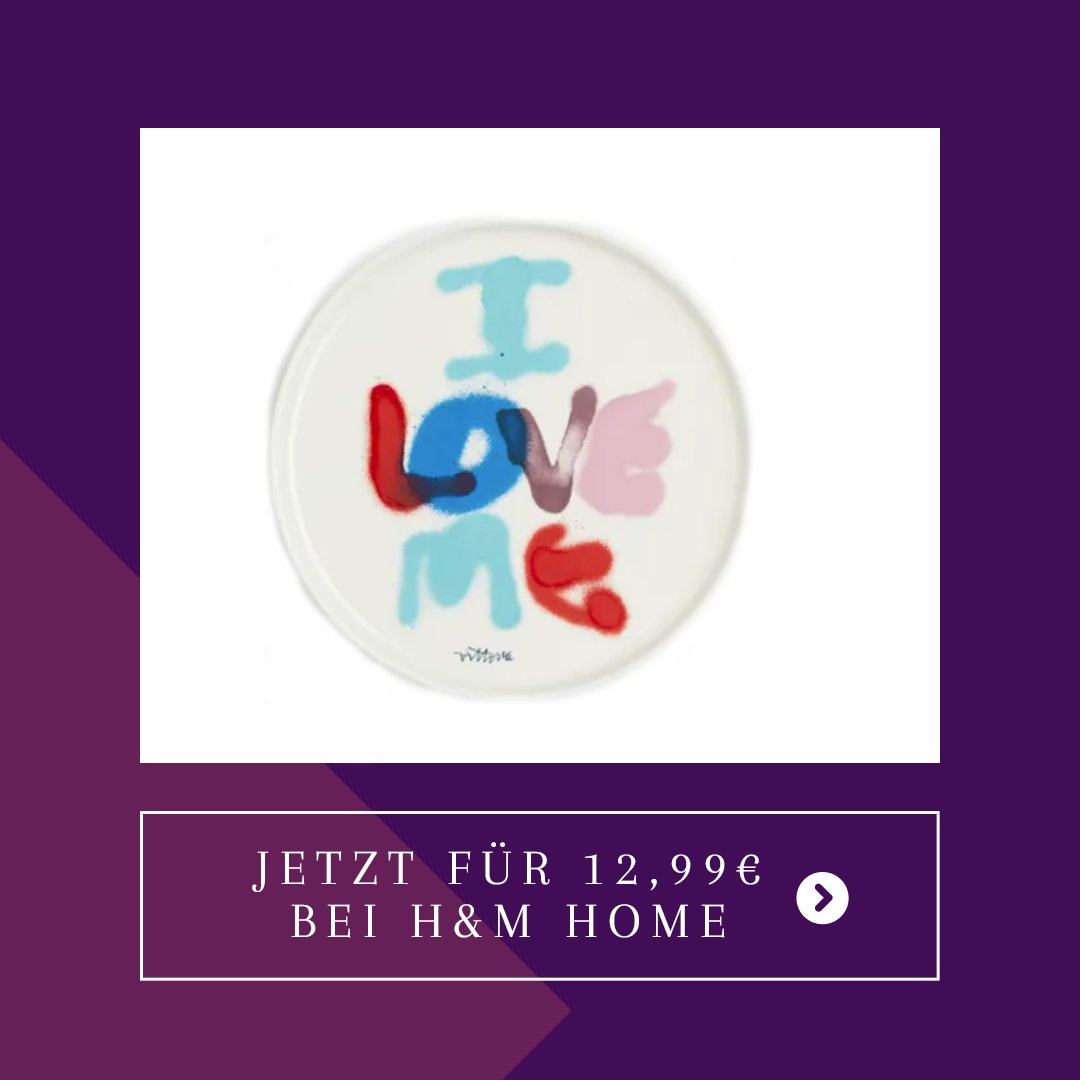 And because we love the 'I love myself' motif and message, we don't want to turn you down on this super cool plate. As on the poster, here it is written "I love me" in bright colors. PS: The plate also looks great as a wall decoration for only €12.99!
We have collected more interior trends of 2023 for you in this video:
#4 Jacquard blanket in earth tones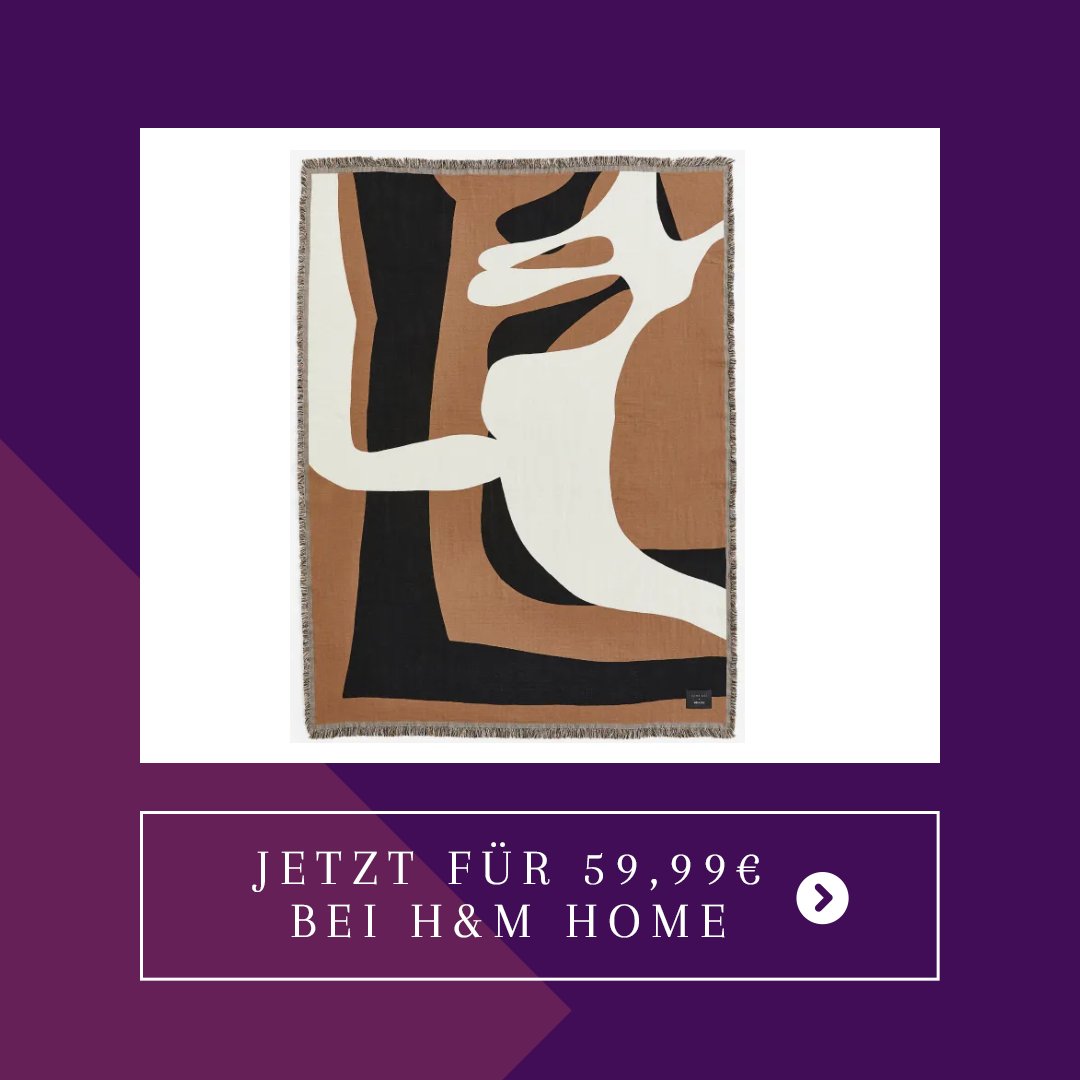 This beautiful blanket in soft cotton jacquard with fringe will decorate any minimalist living room from now on. The pattern in coordinated earth tones can be found on both sides. The pattern varies depending on the side shown. Find the Lulama Wolf x H&M Home collaboration jacquard throw here.
No. 5 Bowl with an abstract pattern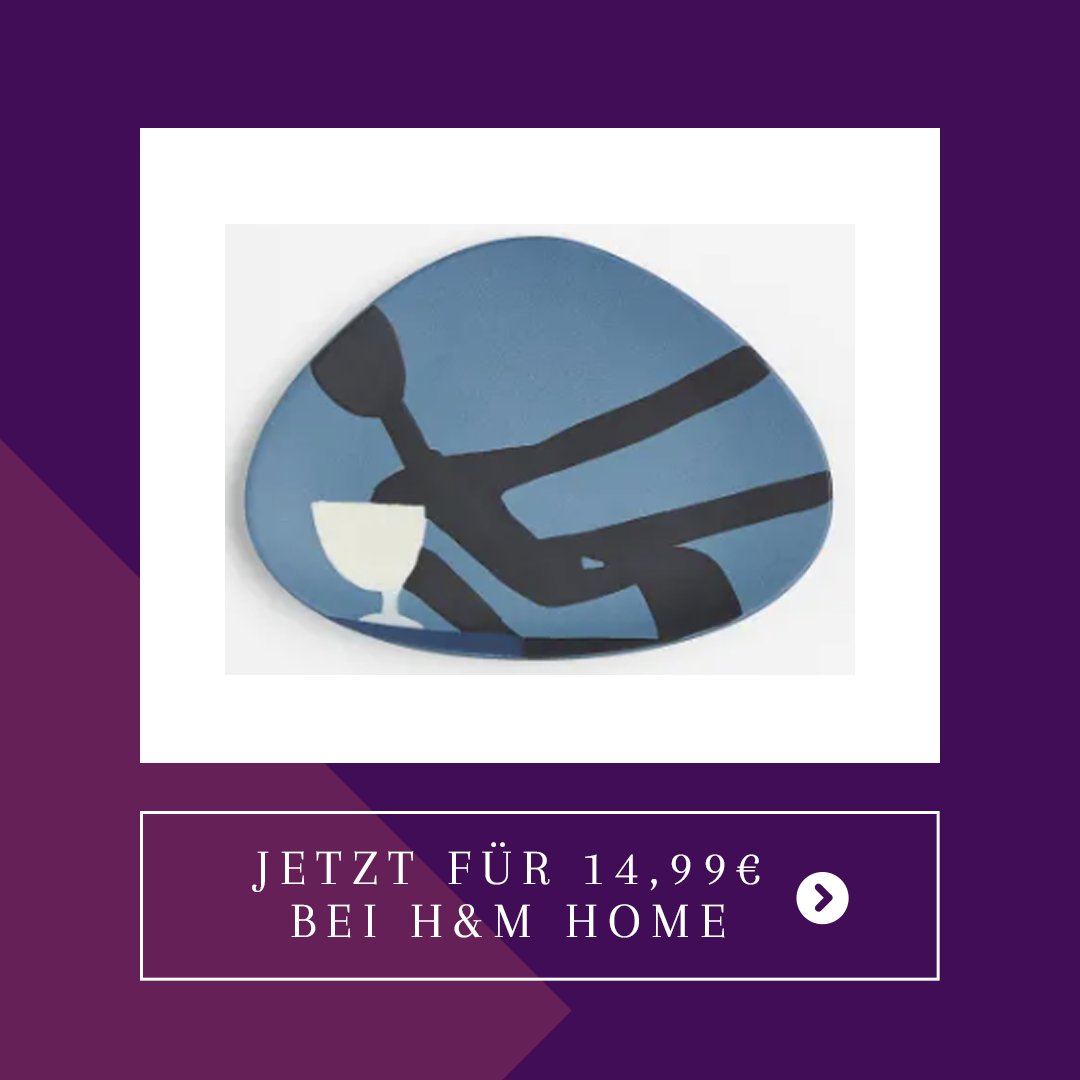 This hand-painted bowl stands out for its color and beautiful design (we recognize the goblet). As a shelf for your decorations or simply and "empty" so that the image can be clearly seen – this bowl will definitely find a place. For $14.99, you can find Lulama Wolf's 100 percent ceramic cookware here.
#6 Pillowcase with a poem and a picture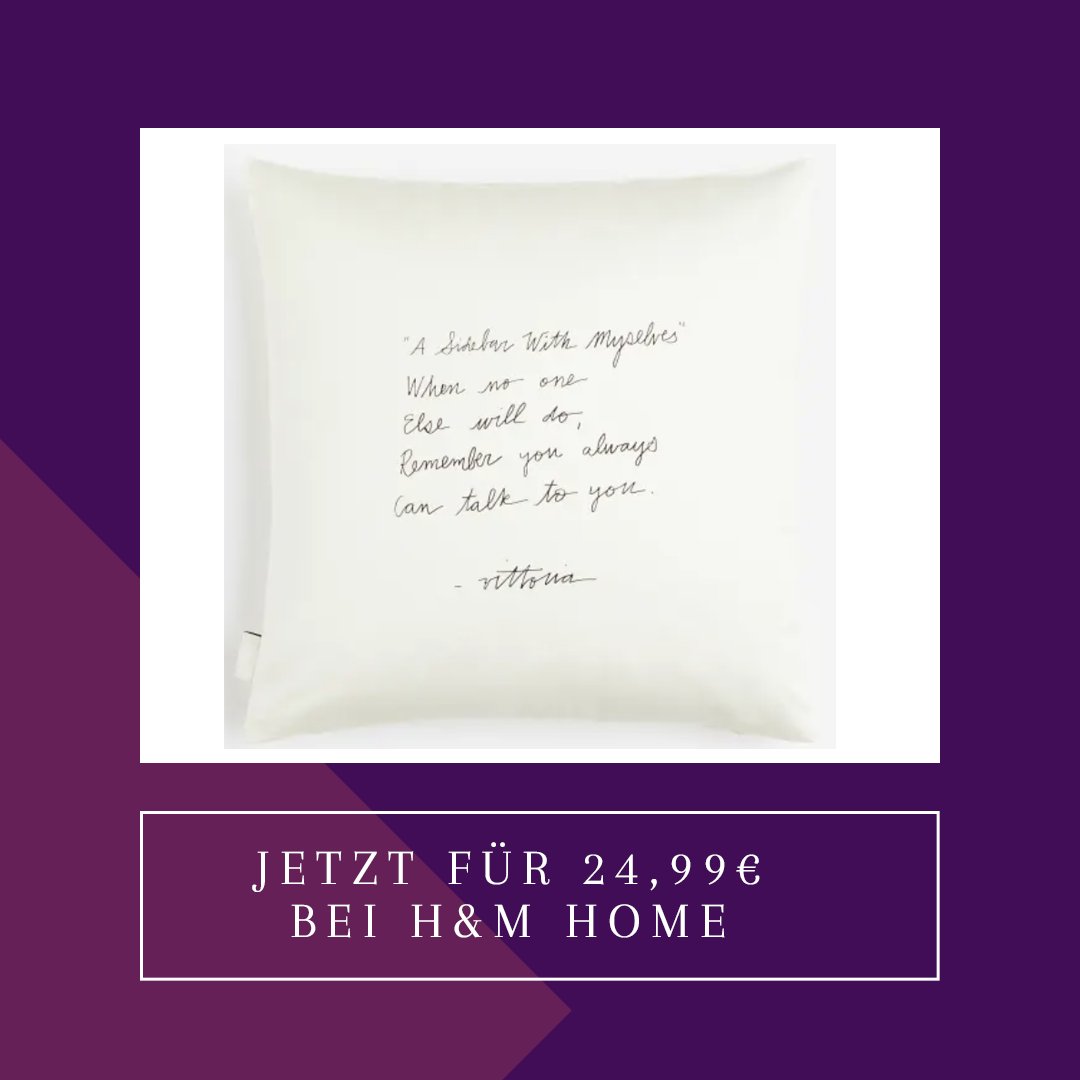 As well as being a designer, Amber Vittorio is also a writer and poet – so she created a satin cushion with one of her poems (also available as a poster) for the H&M Home collection – what a special piece! It's also a double-sided pillow, with a colorful abstract print on the other side. You can find a 100 percent silk pillowcase here.
#7 Abstract pillowcase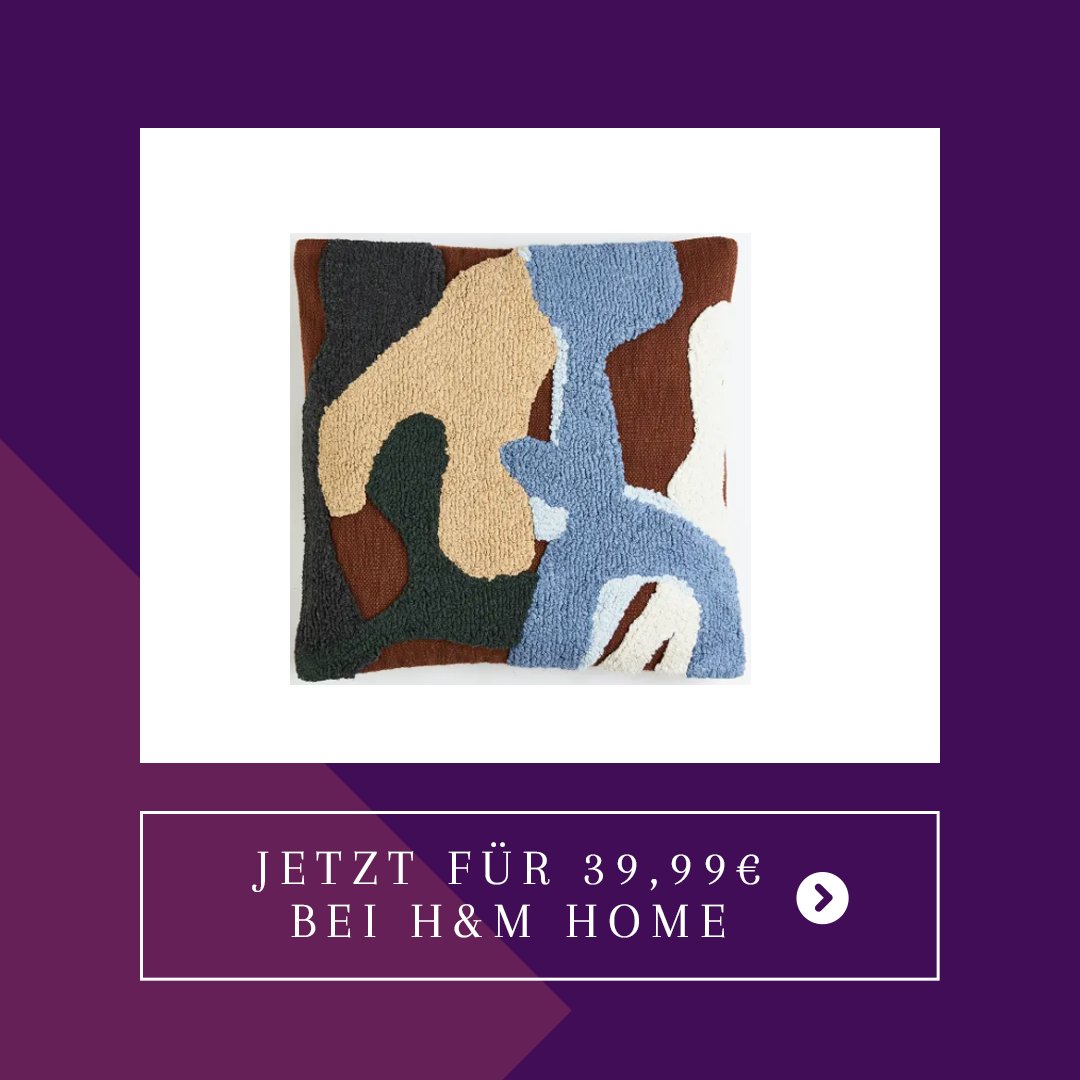 Another beautiful pillowcase from Lulama Wolff is this model. It is also decorated with an abstract motif and has earthy and light blue hues. You can purchase a cover made from 100 percent recycled cotton here.
No. 8 Colorful tufted wool carpet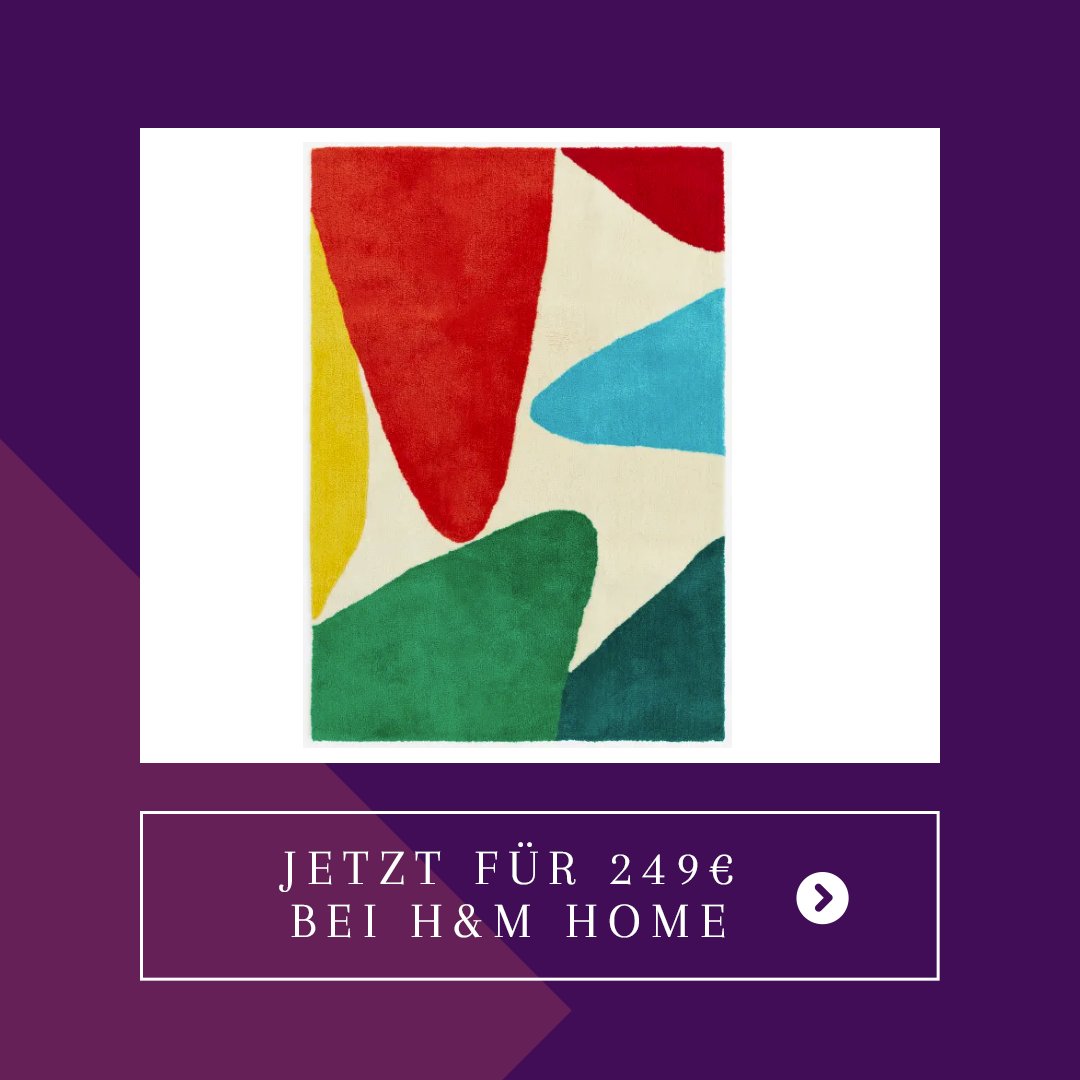 This large Amber Vittoria wool rug is very eye-catching. The pattern with abstract shapes in bright colors is pleasant and soft to the touch underfoot and creates a cozy atmosphere. You can find the rug here.
You can check out the entire For the love of Art collection from H&M Home here. Amber Vitoria and Lulama Wolfe's artwork is available online and in select stores.
Do you have an internal fever right now? Then click through the image gallery now and find out how your home can become even more beautiful! Because there are 11 mistakes to avoid when setting up:
Image source: H&M Home
Have you "H&M Home: Discover Designer Collections 'For the Love of Art'" fallen? Then give us a like or share our article. We look forward to your feedback – and of course you can contact us
Facebook,
Pinterest,
Instagram,
TikTok,
Flipboard and
Google news consequences.