L'Oréal Group: What and who is behind one of the biggest beauty companies in the world?
Be it mascara, historical cream or hair care: L'Oreal can be found anywhere in the world of beauty. More recently also under the recently acquired luxury care brand Aesop. However, the sphere of influence of the giant corporation does not end there. L'Oreals The roots go much deeper.
infancy
L'Oréal was founded in 1909 by Eugene Schueller, a chemist. He made one of the first hair dyes and sold them to Parisian hairdressers. his daughter Liliane Bettencourt inherited his shares in L'Oréal (about one-third) after Schueller's death. These shares currently belong to her daughter Françoise Bettencourt-Meyers and make her the richest woman in the world.
Hairdressing is an art form. We do not mass produce hairstyles. Hairdressers, their expertise, will always play a role. L'Oréal is completely at your disposal.
Eugène Schueller, founder of L'Oréal
There have also been some changes in the presidents of L'Oréal. Eugène Schueller was succeeded by François Dalle, Charles Zviak, Lindsey Owen-Jones and Jean-Paul Agon as chairmen of the group. Nicolas Hieronimus is currently the CEO of L'Oréal.
Key facts about L'Oréal
Today, L'Oréal Groupe is based in Clichy, France. The company has revenues of $38.2 billion, assets of $48.9 billion and earnings of $5.4 billion. Up to 88,000 employees currently work for the group.
Their product areas (everything related to beauty, ie skincare, perfume and make-up) are divided into four categories. Depending on the category, the group earns different amounts of money. L'Oréal makes the most profit with "Consumer Products" (approx L'Oreal Paris products and mixtures).
More than a third comes from L'Oréal's luxury "L'Oréal Luxe" products (eg Ralph Lauren, Mugler and Valentino). About an eighth of sales come from "Professional Products" such as Pureology and Matrix. L'Oréal also makes a big profit with its "Active Cosmetics" products like Skinbetter Science and Decleor.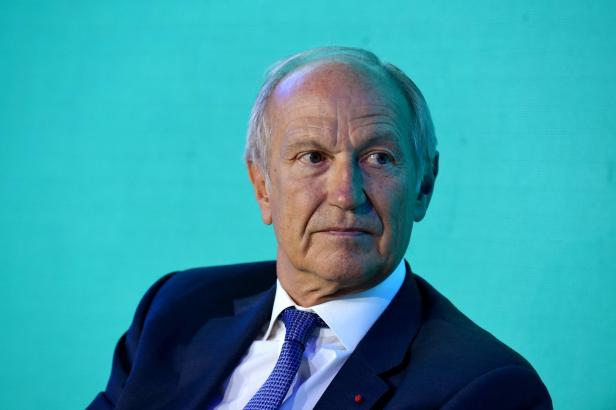 L'Oréal is the archetype of the "Beauty Pure Player" – nothing but beauty for all kinds of beauty – and our unique expertise allows us to understand the wishes and aspirations of consumers worldwide down to the smallest detail
Jean-Paul Agon, former L'Oréal-CEO
Right here you can see the range of L'Oreal. Because these categories fall into brands such as: EssiGarnier, Maybelline New York, NYX professional makeup, CeravaLa Roche-Posay, Roger&Gallet, SkinCeuticals, Vichy, Redken, Shu Uemura Art of Hair, Biotherm, oilGiorgio ArmaniYuesai, Youth for the People, Helena RubinsteinKiehl's, Lancome, Maison Margiela, Urban DestructionViktor & Rolf and Yves Saint Laurent.
Nestlé is also involved
The cooperation of Nestlé and L'Oréal has a long history. For example, they started a research collaboration with Laboratoires Innéov and the pharmaceutical company Galderma. However, they relate to much more than that Nestles Shares in L'Oréal.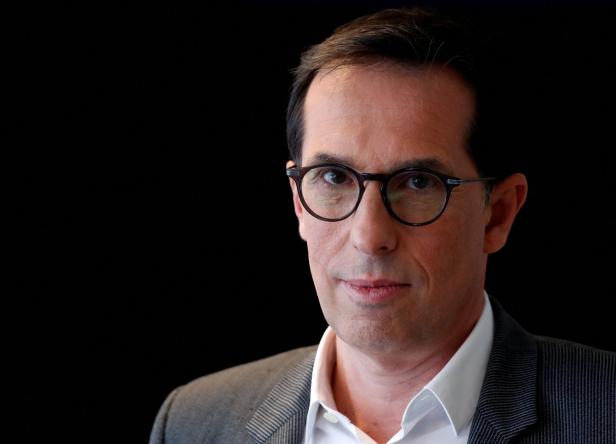 IN Nestlé The website states that "following the announcement of the sale of 48.5 million L'Oréal shares to L'Oréal on February 11, 2014," Nestlé's ownership interest in L'Oréal decreases from 29.4 percent to 23.29 percent. of family owned von Bettencourt rose from 30.6 percent to 33.31 percent.
In December 2021 agreed Nestlé in 22.26 million shares of L'Oréal in L'Oréal for sale: "Following the transaction, Nestlé will own 20.1% of L'Oréal" and will retain both positions on L'Oréal's board of directors.
Top-informed anytime and anywhere
Get unlimited access to all digital content from KURIER: plus content, e-papers, online magazines and more. Test the COURIER digital subscription now.