Any terrain. Any weather. Full customization.
When push comes to shove, Stratum GTX lets you raise the bar of adventure – go beyond yourself and embark on experiences that are unusual, exciting or daring. That future starts now.
Compromise means choosing one or the other, but with Stratum GTX Thanks to the unique layering system, compromises fall by the wayside. Both the air layer and the shell layer are designed to complement each other. Worn separately or together, they allow you to bring out the best in you, whatever the weather.
Stripped to the core
Each layer has been redesigned from the ground up based on critical feedback from experienced adventurers. This driver-centric approach forms the basis for a number of intuitive design features that have simplified the idea of ​​layered construction to the point where it becomes completely second nature. It really is the one garment that can do it all.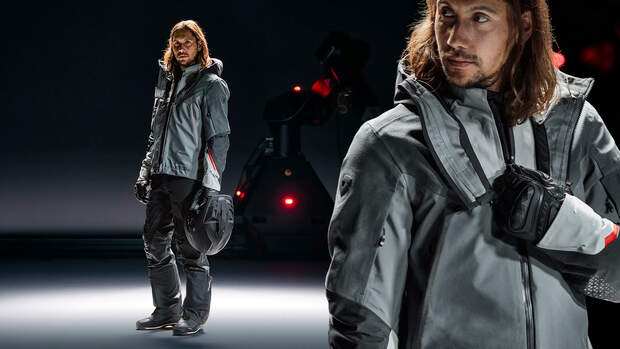 Rev'it
Shell layer
The outer layer (shell layer) consists of carefully selected, high-quality GORE-TEX 3L Pro fabrics and materials. They are formulated to enhance their properties while also achieving a balance of equal parts comfort and protection. Even after 500 hours of extreme water exposure, the Shell Layer is able to withstand pressures of up to 28,000 mm of water column without failure. And although protection from moisture and wind is guaranteed, sweat can escape thanks to the integrated breathability of GORE-TEX.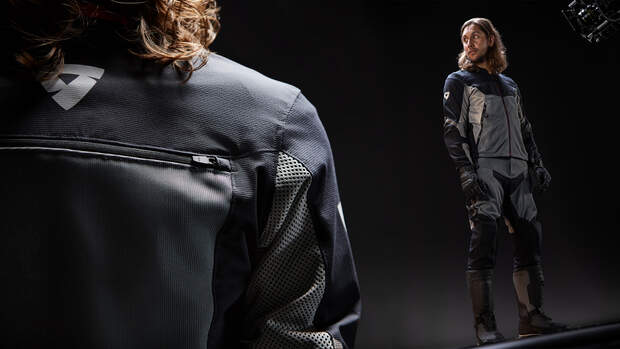 Rev'it
Air layer
The air layer consists almost entirely of a number of specially selected mesh materials and has been developed with maximum airflow in mind. Highly breathable yet extremely durable fabrics are carefully coordinated and strategically positioned to allow fresh air into areas of motorcycle jacket and pants, where their cooling effect is most important.
strength through unity
Both the air layer and the shell layer are equipped with unique safety features. The air layer is the layer you will wear the most, it contains all the CE 1 and 2 certified SEESOFT, SEESMART and SEEFLEX protectors that protect your back, hips and ankles. The Air Layer's abrasion-resistant yet flexible mesh fabric, which ties all the protectors together and envelops you, hugs your body closely for optimal protection.
The shell layer features multi-layer protective prints that provide extra security in drop-prone areas. The combination of both layers provides CE certified Class AA+B protection through their combined stability, exceeding the highest possible level of protection.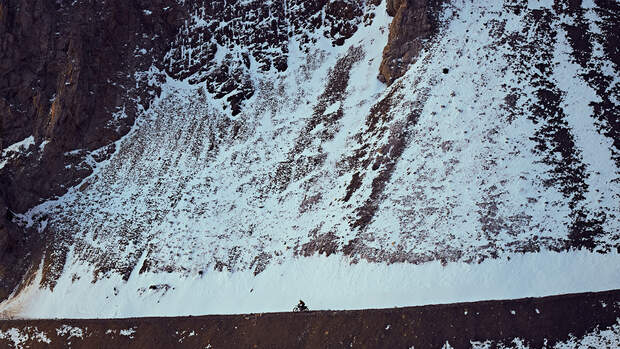 Rev'it
The harder the ride, the better the stories.
The Stratum GTX and its revolutionary, innovative layering system were conceived, designed, engineered and developed to turn adversity into adventure – because the harder the ride, the better the stories. The Stratum GTX lets you push yourself, enter uncharted territory, and raise the bar for what the future of adventure can be.
For more details on Stratum GTX, see www.revitsport.com.